Hempcar.org-Press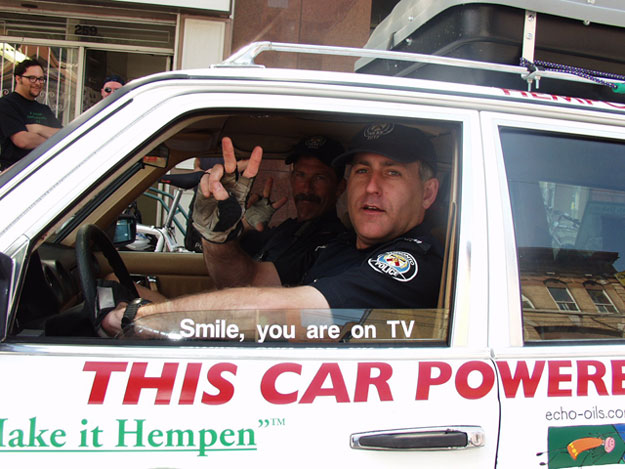 Hempcar.org-Press
: "If you're driving on the interstate this summer (2001) and you smell a strange odor don't worry: You're not having a flashback and that isn't a 'doobie' you smell, it's
Hempcar
! The exhaust won't 'catch you a buzz' but the car is creating one amongst hemp activists and environmentalists. It's a car powered by hemp seed oil and it will be touring the country to promote drug-law reform and environmental fuel technologies.
Grayson Sigler and Kellie Ogilvie created the project to demonstrate the utility of hemp to car crazy Americans. They are embarking on a 10,000 mile journey around the continent beginning in Washington D.C. on July 4, 2001. 'We've been pleasantly surprised by the attention the car is getting,' says Ogilvie. 'The website is starting to take off and we're getting a lot of support from the hemp industry.' " (
more
)
NOTE: Seeking HempCar videos...